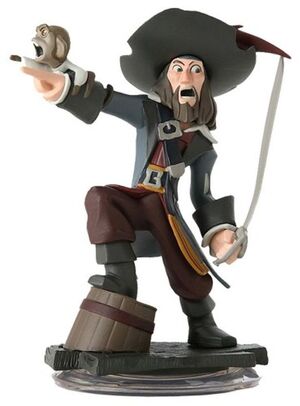 General Information
Edit
Description
Edit
Hector Barbossa is a pirate captain of Pirates of the Caribbean. He is Jack Sparrow's former second mate, his rival but his ally.
He wears a hat and a dark blue jacket, plum-colored pants and black boots. He has a thick black beard and a grey sabre. His right foot bases on a clear-cut barrel, and his right hand supports a small monkey.
He's rather opportunist and brave. He is also very serious and respectful.
To attack, he can use his sabre or fire with his stone gun. He defends himself with his sabre and moves relatively fast.
Appearances
Edit
[2.0]: Toy Store > Disney Infinity [1.0] > Characters' toys
[3.0]: ?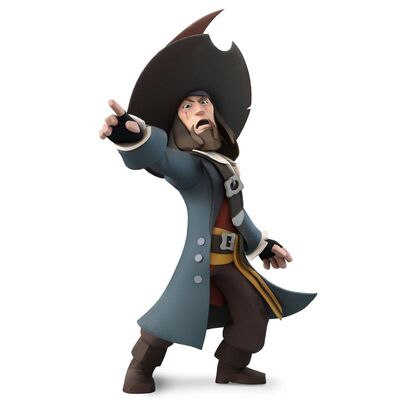 Ad blocker interference detected!
Wikia is a free-to-use site that makes money from advertising. We have a modified experience for viewers using ad blockers

Wikia is not accessible if you've made further modifications. Remove the custom ad blocker rule(s) and the page will load as expected.